For readers looking in, we had some interesting and rather dramatic
developments last night
that I suggest we draw on to further investigate the phenomenon that is "Jambo".
In essence, we discovered
a severe dissociation between the propaganda Jambo tries to perpetuate, and his claimed personal identity.
So last night I re-visited some psychiatric literature I had to try and posit some workiing hypotheses for this dissociation. However, what struck me from the literature was there was indication of a wide range of disorders where "Jambo" fulfilled the criteria, including dissociative identity disorder, dissociative amnesia, depersonalisation/derealisation disorder, intellectual disability (intellectual developmental disorder), various communication disorders, language disorder, social (pragmatic) communication disorder, autism spectrum disorder, attention-deficit/hyperactivity disorder, specific learning disorder, and more.
Fuck. That's confusing. So how to proceed? Well I thought the best thing to do is work off the hypothesis that Jambo is a dumb AI initially, and then add on any elements where he has expressed actual
human agency.
Now first, it cannot have failed to pass peoples' notice that Jambo has been lead by design
into making an exhibit of himself
on this forum, before the court of public opinion, on various discussion threads, including such as:
EDIT: Jump to synopsis of the findings of this thread HERE. ----------------------------------------------------------------------------------------- I'm of course referring to this https://www.voanews.com/a/what-is-the-great-replacement-theory-/6578349.html (p.s. do not take this article as...
politicsisle.com
Sure, he's an idiot by most measures. But by other measures he's intelligent enough. I think the question may be worth examining. Obviously Jambo taken by himself is idiotic and pathological with all his dogma about "replacement", and so on. But unfortunately there are many others like him...
politicsisle.com
It is indeed striking how in the NP, Catholicism plays a central role. "Romantic Ireland's dead and gone. It's with O'Leary in the grave." Of course John O'Leary was an Irish Nationalist whose vision of Nationalism was opposed to the existence of religious biases in Irish public life. (This of...
politicsisle.com
What these threads aimed to do was to demonstrate and affirm
the context
for
the white supremacist propaganda that Jambo would spam the forum with
, usually apropos of some discussion or other, where it obviously struck Jambo that the white supremacist perspective might be brought in to try and submerge and digess the discussion, etc.
He seemed to believe that he might introduce the perspectives of these white supremacists without adding any comment or context of his own, and that was what a lot of the dedicated threads were about,
to draw this context out.
Anyway, moving on, let's take this from Jambo's last rejoinder to me last night. He said,
Any thoughts of your own, no? Didn't think so.

But your endless links won't change anything. When I sue you.
Now we had earlier in the day pointed out that this accusation of someone else allegedly posting "endless links",
after years of Jambo re-posting without end white supremacist british and US illiterate gits, and their slogans, without a single comment of his own,
was
a well-worn propaganda technique specifically advocated on his white supremacist sites, to accuse "anti-whites" of the same thing they accused racists of.
When obviously, I brought out this Daryl Johnson chap in my post,
as an expert witness,
someone who predicted this same brand of right-wing violence in 2009, who leads an important organisation, and who stated for the court of public opinion in the past his view that:
Daryl Johnson said:

"... White nationalism is a "new buzzword," Johnson said, but the first time he saw the term was in "white supremacy literature."

The far rightists used "white nationalism" to appear more credible and patriotic, Johnson said, and the term detracts from the stereotypes conjured by white supremacy.

But make no mistake, he argued, white nationalism is a euphemism. "They want to distance themselves from white supremacy," he said..."
The funny thing is, we do not even need to go to someone like that. Even among Jambo's own so called "Nationalist" community in the UK, those organisations and their leaders are themselves appalled at Jambo's sub-sect, and say very clearly,
"these people are racists"
, i.e. white supremacists.
The leader of the likes of Britain First (which is a far-right, British fascist political party formed by former members of the British National Party) makes public statements that
Jambo's brand of "Nationalism
" is racist. The likes of Tommy Robinson say,
"no doubt, these are racists, and this is racism".
These parties and movements
are apparently not extreme enough for Jambo.
He says they are not
"real nationalists"
(like himself presumably), because they call people like himself and
the odious Mark Collett
(who Jambo adores)
"Nazis
". He scoffs at society labelling the likes of Tommy Robinson and Jayda Fransen "far right", saying they in fact represent:
Jambo said:

bog-standard (libtarded) civic nationalism.
Imagine that, these guys are not extreme enough for him:
This is the prime mover in Britain First who led a hate campaign this week against homeless immigrants in a Belfast hotel.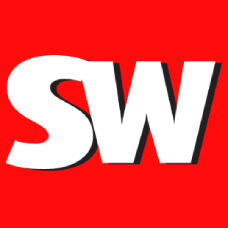 www.sundayworld.com
Whereas, Jambo's vision of
what he euphemistically calls "nationalism", i
s, to draw on his own witterings for illustration:
Jambo said:

If you want to have a nationalist site then you should be prepared to be an outlaw.. because nationalism is HIGHLY illegal... You want nationalism? Well then you better be prepared to take up a gu.. eh, sorry, don't want to say anything illegal... That's it, it's Game Over. I have no hope left. But if you want.. You better stop being scared about fucking talking about it.. because you're a racist... And every (subversive) geebag, who ever used that term (I know literally dozens on Irish political fora) will, when the glorious time comes, be put up against a wall and held accountable. May God have mercy...
And of course, the above wouldn't be complete without the usual "far-right" paranoid, simplistic, conspiratorial "explanation" for it all:
Jambo said:

The bottom line is, immigration is being controlled just fine.. By the globalist apparatchiks/traitors who are controlling it.
To quote Sidewinder from p.ie, who put it so well yesterday:
Sidewinder said:

"... the usual howl of confused nonsense from not-very-bright people who are terrified about anything and everything whether it exists or not and have convinced themselves that they are the victims of vast shadowy conspiracies. It's not that you are a dumb fecker who can barely string a coherent sentence together, never paid attention at school and have never had a real job so that you don't understand how anything works. Nope, the satanic peado illuminati elites that secretly run the world are targeting you specifically, cos you are such a threat to them, but with all your "school of hard knocks" smarts your have figured it all out, cos you have d0nE yOuR rEsEaRcH (on youtube and parler)".
Exactly. And Telegram to boot in Jambo's case.
So who believes this muppet Jambo has no personal agency? Let's have a discussion about it, eh? If he does decide to sue me, we will be able at least to assemble some exhibits fairly quickly in response? Jambo appears to believe he has impunity to promote white supremacism on these fora because he says nothing about context. But let's draw out the context shall we? It's there, everywhere.
Jambo: