Another feather on our national cap: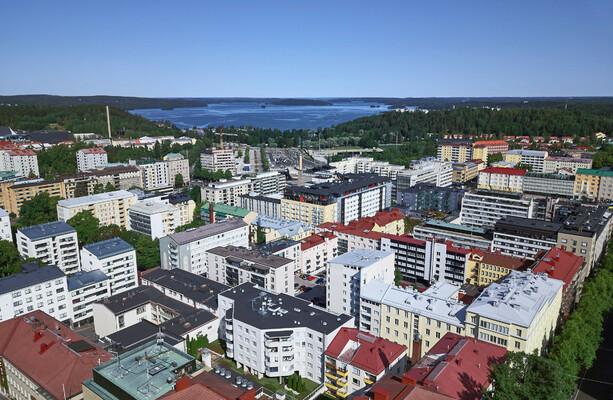 A Finnish city with a population nearly the size of Cork's is years ahead of Europe's climate targets.

www.thejournal.ie
I'd imagine it can be rather confusing for the Irish, but yes - we have SEVEN different waste types in our garbage halls here in Finland. I recently disposed of a leather sofa from my storage room, a three seater that I didn't want and wouldn't sell. I took it to the garbage room and brought a hammer and a jigsaw.
First I ripped off the leather and dumped that into the general waste. Then used the jigsaw to cut the wooden frame apart and then used the hammer to separate the various structural elements. The stuffing was straw, so that went into the bio waste. The wood went into the woods bin, and the nails and screws into the metal bun. After that the metal frame was screwed apart and each joint dumped into the metals bin.
The alternative was to hire a van and take it to the recycling center, but I decided to try doing it myself and managed to get rid of an entire sofa in thirty minutes making sure every reusable/recycable part was correctly binned and recycled. It saved me lots of time and money and the neighbours were impressed with my methods and are now doing the same as we were given a large dumpster in the courtyard for general household waste (not your kitchen and cooking stuff, but rather items you no longer need or want) and we can also re-use items the neighbours dump.
I got myself (another) wonderful sound system by Samsung from one neighbour who didn't want it: brand spanking new: plays DVDs, CDs, has an MP3 input and sounds amazing. She was too confused by the operation of the unit but I figured it out in moments and took it home.
Now I have maybe seven different sound systems, all high quality and good for resale of the ones I don't want.
It pays to recycle, it also pays to give residents an annual dumpster to deposit their old items into. We all put something in and some of us take something out. The advantages are excellent. The attached article also shows you how we deal with recycling and optimum waste management.
In Ireland they'll refuse to take your bins if you don't position them exactly correctly on the pavement outside your house, and if the lid won't close, they'll refuse that too. And you have to pay them for the hassle on top of that. Our waste management is covered by our general taxes (along with our no-bills hot water, central heating, and garbage disposal.
I don't know how you Irish resident s cope with the bullshit set-up they sold you - at top dollar too.